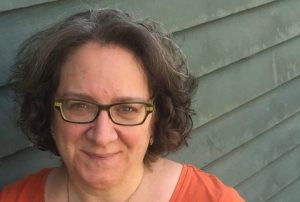 The Greek Reporter USA announced that Dr. Sharon Gerstel, Professor of Byzantine Art and Archaeology, will be honored by The Hellenic Society of Constantinople on Saturday, February 2 at the organization's 52nd Annual Dinner Dance. The event is open to the public and will be held at the Saint Sophia Cathedral's Maniatakos Hall.
Every year, the organization honors someone of Greek descent who excels in their specific field. As an archaeologist, Dr. Gerstel has worked as a field director and as a ceramics specialist at various excavation sites in Greece, and received a J. Simon Guggenheim Fellowship (2011-2012) for her commendable work. Her work focuses on the intersection of ritual and art in Byzantium and the Latin East.
Dr. Gerstel is the Acting Director of the UCLA Stavros Niarchos Foundation Center for the Study of Hellenic Culture and the Associate Director for the Center for Medieval and Renaissance Studies. She is also the author of multiple books, including Rural Lives and Landscapes in Late Byzantium which won the 2016 Runciman Award and the Maria Theocharis Prize.
We congratulate Dr. Gerstel on this honor!
*Article published by UCLA Humanities Division.